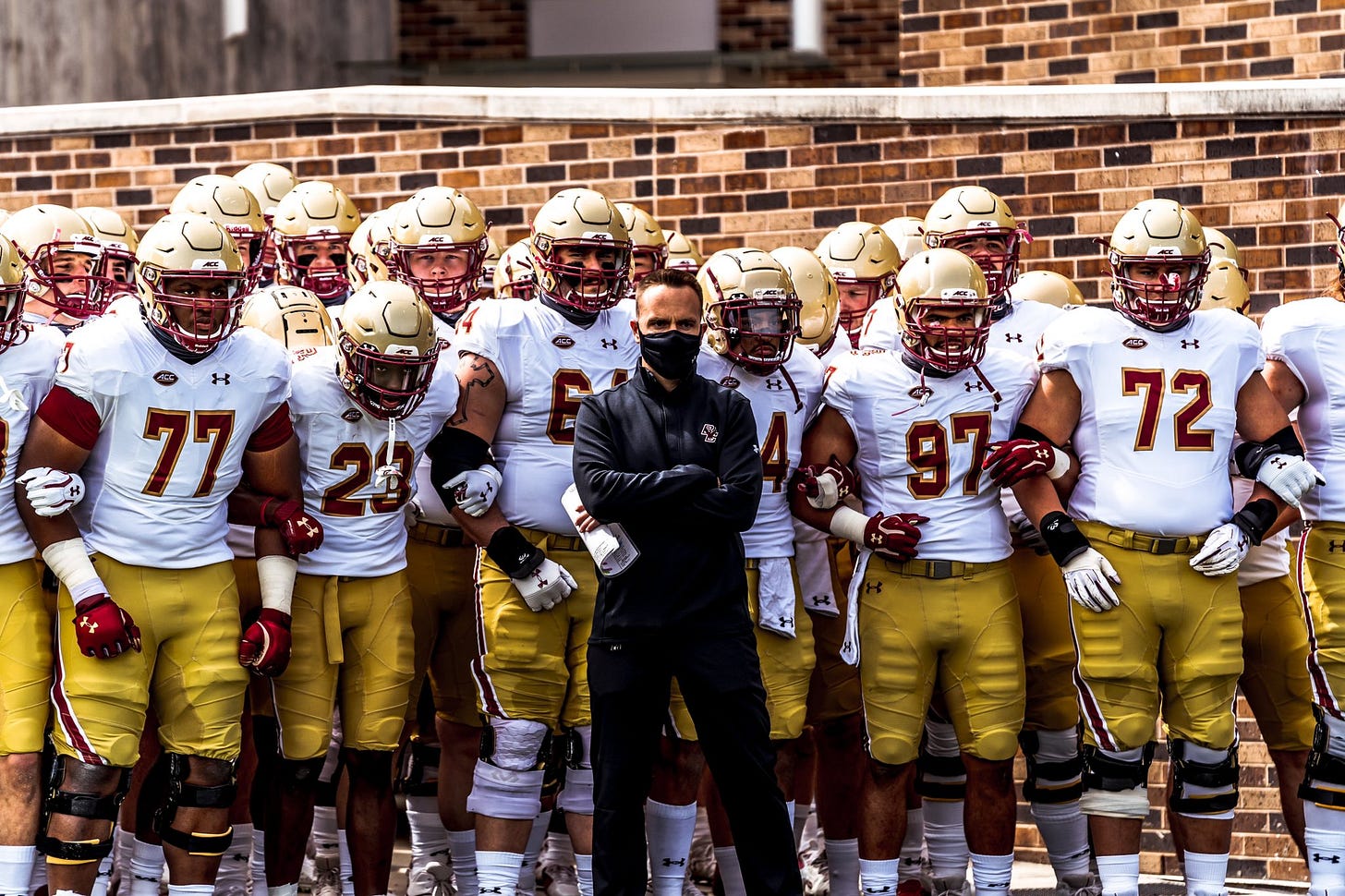 Good afternoon loyal readers!
This is AJ Black with an important update and announcement. Last night, I, along with lot of other great team publishers were let go by SI/Maven. This move completely caught me by surprise as BC Bulletin was doing very well. We had thousands of page views every day, and a thriving growing community filled with great people like you. Why they made this decision is still a mystery to me.
But I am not here to mope and complain. I have already decided to make my next move and have created a new substack, entitled "Inside BC".
What is a substack? It's a way for platform-less writers and publishers to connect with their readership and continue to make a living. It's like a website/message board/newsletter all wrapped into one. Just like my old site I can create posts that will live on the site, along with shooting some directly to your email. Want to know when Drew Kendall commits? I will have that power to let you know immediately!
For $5 a month, the cost of a cup of coffee, you will get access to all the premier Boston College content I have always given you. This includes game recaps, player profiles and interviews, podcasts, game previews and analysis. I'll also keep you up to date on the newest recruiting news. There will be free content as well.
On top of that we will have a message board that will hopefully be filled with other great Boston College fans like yourself. It'll also be a place for my usual tidbits and smaller items. I already started the conversation with our Prediction Challenge many of you were part of on the old site.
If you follow the site's handle on Twitter has changed as well. You can find us on Twitter at @Inside_BC. I'll be updating the handles on Facebook and Instagram shortly as well.
I'm going to keep everything free on Inside BC for the next couple of weeks as I wind down with Maven. I hope you consider signing up for the premier content and joining the community.
Cheers!
AJ Black
Photo courtesy of BCEagles.com